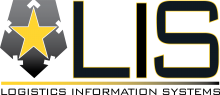 Who we are
The Logistics Information Systems (LIS) product office provides defense business system acquisition life cycle management of its four legacy combat support systems that are actively employed world-wide: the Standard Army Ammunition System (SAAS), Transportation Coordinators' – Automated Information for Movements System II (TC-AIMS II), Radio Frequency In-Transit Visibility (RF-ITV), and Property Book Unit Supply Enhanced (PBUSE). All are in the Capability Support phase of the Business Capability Acquisition Cycle. 
LIS capability support responsibilities include:
Maintaining each system's technical and operational viability by preparing and releasing software change packages in response to:

Changes in system hardware and software (operating system, database management system and supporting commercial applications)

Changes in response to modifications to critical policies, doctrine, and tactics, techniques and procedures.

Preparing and releasing security updates and associated system patches to maintain each system's cybersecurity readiness.

Providing functional and technical customer support to SAAS, TC-AIMS II and RF-ITV users.

Providing limited technical backup support to Special Operations Commands' PBUSE system administrators and database system administrators (DBA).
In accordance with current Office of Business Transformation directives, SAAS and PBUSE are scheduled to sunset by the end of fiscal year 2027.
System Functional Descriptions:
SAAS is the Army's web-based management, reporting and accounting system for receipt, storage, maintenance, distribution and issue operations of Class V munitions in support of deployed tactical operations and installation activities. SAAS trading partners include the Total Ammunition Management System, National Level Ammunition Capability, Munitions Readiness Reporting, Munitions Readiness Initiative, Army Enterprise Systems Integration Program Hub, and Army Vantage.


 

Collectively, TC-AIMS II and RF-ITV produce, collect and integrate movement and ITV information through a worldwide infrastructure of mobile and fixed RF-ITV read and write stations, satellite transponder-equipped vehicles and servers to make ITV data available to users and to share data with 35 other DOD systems. TC-AIMS II automates the planning, coordination, execution and tracking of unit deployment, movement and sustainment. The RF-ITV system combines materiel and transportation data from Radio Frequency Identification (RFID) devices and satellite tracking devices. This data/information is processes and distributed to numerous systems.


 

PBUSE automates property book accountability, unit hand receipt management and unit supply operations in accordance with Title 10 statutes and DOD/Army policies. PBUSE is employed as a limited/interim solution for accountability of classified property in two Special Operations commands. Accordingly, PBUSE has no automated interfaces with other logistics systems to avoid spillage and unauthorized access to classified information. PBUSE employment by Non-classified Internet Protocol Router Network users was replaced by Global Combat Support System-Army Increment II in the first quarter of fiscal year 2018.
View the LIS fact sheet.