Image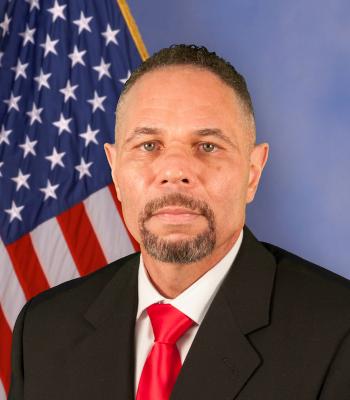 James O. Winbush Jr., serves as the product lead for Program Executive Office Enterprise Information Systems' (PEO EIS) Logistics Information Systems (LIS) program within the Army Data and Analytics Platforms (ARDAP) portfolio.
LIS provides defense business system acquisition life cycle management of the Standard Army Ammunition System; the Property Book Unit Supply Enhanced, the Transportation Coordinator's Automated Information for Movements System II; and the Radio Frequency In-transit Visibility System. These automated management systems support tactical ammunition supply operations, special operating forces' unit supply operations, transportation management, and asset visibility for tactical units operating in deployed areas and in garrison.
Before joining LIS, Winbush served as the director of the Earned Value Management Systems Center at the Defense Contract Management Agency where he was responsible for auditing contractor earned value management systems to ensure initial and continuous compliance with industry guidelines. Prior to that, Winbush was the deputy project manager for EIS' Army Enterprise Systems Integration Program where he oversaw three acquisition category level I programs providing national to tactical level logistics information technology business systems that leveraged enterprise resource planning capabilities. He also served as chief of staff for Land Warfare and Munitions and as a senior acquisition program analyst for the Office of the Under Secretary of Defense (Acquisitions, Technology and Logistics). There, he performed programmatic and technical management oversight of major defense acquisition programs for the Land Combat Systems portfolio.
Winbush enlisted in the U.S. Marine Corps and graduated from basic training at Parris Island, South Carolina, in September 1981. Following his enlistment, he enrolled in the Army Reserve Officers' Training Corps at Old Dominion University and joined the Virginia Army National Guard, 111th Field Artillery Battalion, as a fire support team chief. After completing his basic course in 1988, Winbush served his initial operational assignment as a platoon leader in the 74th Maintenance Battalion, Republic of Korea. Following this assignment, he spent the next eight years conducting tactical logistics operations, including deployments to Operation Desert Shield/Desert Storm with the 82nd Airborne Division, and Operation Vigilant Warrior with the 24th Infantry Division. He was then selected to serve in the Army Acquisition Corps and was assigned to the Reagan Test Range, U.S. Army Kwajalein Atoll in the Republic of the Marshall Islands.
Winbush's other notable acquisition assignments include: combat development officer in the Combined Arms Support Command; deputy technology program manager in the Armament Research, Development and Engineering Center; assistant product manager in the Office of the Product Manager for Mortar Systems; special assistant to the Army Materiel Command Commanding General; product manager for the Intelligent Munitions System; director of technology integration for U.S. Joint Forces Command; and commander of White Sands Missile Test Center.
Winbush earned a master's degree in engineering from Old Dominion University. He is Lean Six Sigma-Black Belt certified and holds an advanced Defense Acquisition Workforce Improvement Act certification in Program Management and practitioner-level certifications in Test and Evaluation, and Engineering and Technical Management. He is a 2012 graduate of the Army War College Fellowship Program at the University of Texas at Austin.