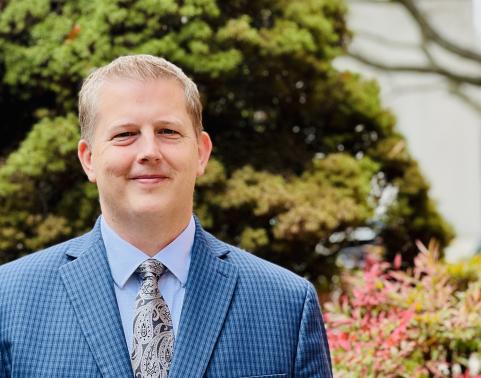 September 18, 2023
U.S. Army Program Executive Office Enterprise Information Systems is working closely with the Deputy Assistant Secretary of the Army for Data, Engineering and Software on the initial version of its Unified Data Reference Architecture, which aims to establish the Army's enterprise mesh services.
According to PEO EIS Chief Information Officer Mike Chappell, he and DASA(DES) software systems architect Dan Andrew met in April and, as engineers, "geeked out." They agreed to bring their teams together to discuss UDRA — and eventually other data modernization hot topics like referential and application architectures and the quality assurance process.
The UDRA is expected to unify principles and efforts for data mesh and fabric, which are essential concepts in modern data management that enable the Army to effectively and efficiently handle and use its vast amounts of data.
According to the UDRA, a data mesh refers to a decentralized approach to data architecture, where data product ownership and responsibility are distributed across different domains, teams and individuals within an organization. Instead of having a centralized data platform, a data mesh empowers teams to have control over their data products and make data-driven decisions. It allows for self-serve analytics and democratizes data product access, empowering teams to directly access, manage and control their own data products while sharing them within the organization.
On the other hand, the data platform as defined by the UDRA, is a unified and integrated data architecture that provides seamless access and integration of data products across different sources, formats and locations. It acts as a layer that connects various data systems and services, enabling data to be easily discovered, accessed and consumed by users and applications. A data platform allows for data consolidation, abstraction and virtualization, making it easier to manage, process and analyze.
Several PEO EIS programs like Army Vantage are already a data fabric, explained Chappell, in that they centralize data and enable end users to access it via one or more platforms. To help evolve the Army and establish an enterprise data mesh, programs like Army Vantage will play a pivotal transformation role, he said. This decentralized way forward will cut down on the layers of data replication and provide better security because data domain leaders can directly see who's using it.
Another program that actually started its data mesh journey before UDRA was a thing, is PEO EIS's Integrated Personnel and Pay System – Army, the Army's online human resources system, which rolled out to all components earlier this year. IPPS-A's Capability Support Office is "leaning in" to a publish-subscribe model and transforming it into a data mesh for all data subscribers, said Chappell. The IPPS-A team can use the underlying pub/sub data tech of its existing system to build a "locally sourced, enterprise distributed" personnel data domain, he said.
The evolution from fabric to mesh will require some level of culture change, said Andrew at a recent DASA(DES) meeting at PEO EIS headquarters. Instead of requesting "Army Vantage data," the data community will need to request it by business domain — for example, "readiness data." They also will need to focus on data products instead of data sets.
Chappell used a real-world analogy to describe the data fabric/data mesh relationship, comparing it to consumers purchasing eggs from grocery stores (data fabric) versus at the farm itself (data mesh). With a decentralized data mesh approach, farmers make it easy to distribute products directly "from farm to globe," enabling consumers to go directly to the source to acquire what they want or need.
According to Chappell, PEO EIS will be piloting its own data mesh, enabling programs to become the "farmers of their own data," so end users can find a virtual marketplace of data there. Under that pilot program, PEO EIS's Army Data Platform product office will be responsible for registration and governance — initially providing guidance for Army Vantage data products and that of other PEO EIS programs but aspiring to become a model for the rest of the Army.
"We're an action arm, taking it from DASA(DES)'s great idea and making it happen," said Chappell.
Moving forward, PEO EIS programs will share information with DASA(DES), providing the UDRA authors with real-world case studies and enabling them to develop playbooks for the Army acquisition workforce on topics like contracting and DevSecOps.
DASA(DES), which is part of the Assistant Secretary of the Army for Acquisition, Logistics and Technology, hopes to release version one of the UDRA in the first quarter of fiscal year 2024.