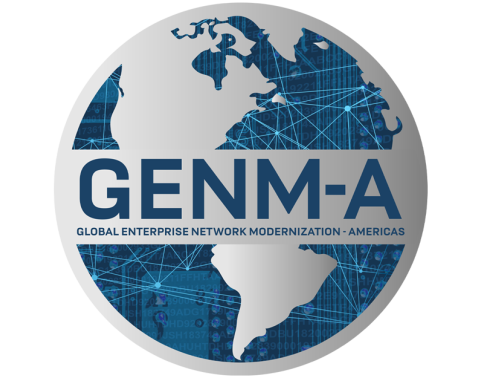 April 29, 2022
PEO EIS' Global Enterprise Network Modernization – Americas (GENM-A) hosted the Army Global Secret Internet Protocol Router (SIPR) Network Industry Day at Fort Belvoir April 20-22, bringing together government officials and 23 industry partners on the NSA Trusted Integrator list. The event provided a venue for GENM-A to gather information required to perform effective market research for future solicitations and to communicate program requirements, scope and schedule to prospective industry partners.
On day one of the event, officials from GENM-A and Global Enterprise Network Modernization – OCONUS -- both part of EIS' Integrated Enterprise Network (IEN) portfolio -- addressed the Army's need for a Unified SIPR Network, which is required to enable Unified Network Operations by 2028. In coordination with Army G-6, Army Commands, Army Service Component Commands, Direct Reporting Units and other Army staff, PEO EIS seeks to assess, design and build the Army Global SIPR Network spanning six locations; implement a SIPR-consolidated security suite; and implement a virtual desktop interface and multiple independent levels of security. The Unified SIPR Network will provide improved SIPR multi-site, mobility, wireless and data-at-rest capabilities. The day closed with a Q&A session and networking hour.
During the next two days of the event, industry participated in one-on-one roundtable discussions with IEN officials to ensure clarity about the proposed project schedule, draft performance work statement and more.
Businesses seeking to compete for the contracts coming out of the event should anticipate an NSA Trusted Integrator requirement. Organizations can monitor SAM for newly released solicitations or the PEO EIS Business Opportunities page for the latest procurement forecast.