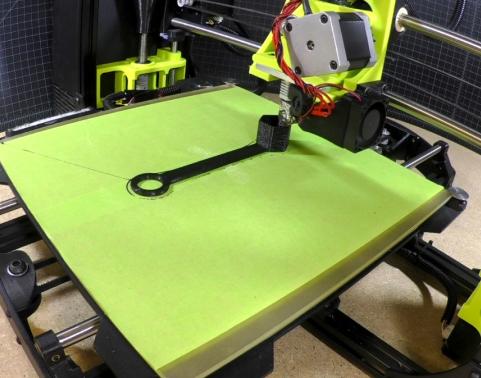 October 5, 2022
PEO EIS' Logistics Modernization Program (LMP) has achieved another major milestone in the advancement of its innovative Advanced Manufacturing Data Repository capability.
On Aug. 29, 2022, U.S. Army Materiel Command's (AMC) commanding general approved the deployment of LMP's 3D printing data solution to integrate its data repository with the Defense Logistics Agency's (DLA) Joint Additive Manufacturing Model Exchange (JAMMEX) system.
LMP's solution provides the tactical Army and AMC organic industrial base sites with the manufacturing data to produce permanent or temporary parts via advanced manufacturing techniques, including additive manufacturing or 3D printing. Soldiers now have the ability to search for and download data to support advanced manufacturing of critical parts on demand and near the battlefield, anywhere in the world. The solution also enables Soldiers to print parts to replenish critical stock items that might experience supply disruptions or long lead times from the original equipment manufacturer or vendor.
"With this latest product enhancement, LMP is significantly improving its advanced manufacturing capabilities by seamlessly integrating with the DLA JAMMEX system, which contains 3D print data from all military services — not just the Army," said LMP product director Gabe Saliba. "Our solution also enables the Army to push certain 3D print data to JAMMEX, making it available to the other military services."
LMP's most recent achievement expands upon the foundation it built with earlier product releases that established the Advanced Manufacturing Data Repository, replacing the Army's Repository of Additive Parts for Tactical and Operational Readiness.
Next on the horizon for LMP is an effort to integrate its data repository with the single Army enterprise Product Data Management (ePDM) solution. The Army Combat Capabilities Development Command is currently working on an initiative to develop that single ePDM capability and expects it to be complete by the end of FY23. LMP anticipates starting integration activities in FY24.
LMP is part of PEO EIS' Defense Integrated Business Systems portfolio.