Image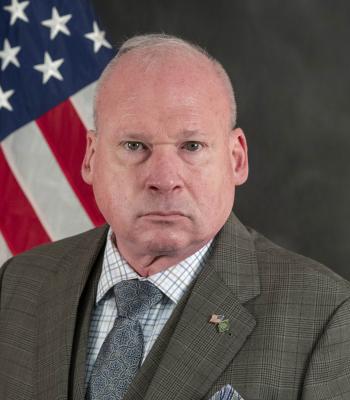 Brian W. Raftery is the project manager (PM) for PEO EIS' Army Data and Analytics Platforms (ARDAP), where he will lead five key programs that provide data that enables Soldier mission accomplishment. These product offices provide scalable, agile and trusted data platforms — integrated with data services/applications, visualization and analytics tools — to facilitate fact-based and resource-informed decision-making. He is coming to PM ARDAP from PEO Soldier, where he served twice as a project director, most recently as the head of Project Director Soldier and Squad Integration.
Prior to his assignments at PEO Soldier, Raftery was appointed the acting deputy assistant secretary of the Army for strategy and acquisition reform (DASA-SAR). In this position, he served as the principal advisor to the assistant secretary of the Army for acquisition, logistics and technology (ASA[ALT]) for the design and implementation of acquisition reform and modernization initiatives. Prior to assuming his responsibilities as acting DASA-SAR, he served as ASA(ALT)'s director of acquisition policy, where he spearheaded two critical Army-wide policies — advanced manufacturing and intellectual property.
Previously, as a civilian member of the Army Acquisition Corps, Raftery served as the product manager of the Biometrics Enabling Capability at PEO Intelligence, Electronic Warfare and Sensors (PEO IEW&S). He also served as the chief of technology and acting director of PEO Soldier's Systems Integration Directorate. Further, he held several positions in support of PEO Soldier and PEO Ground Combat Systems as a Department of the Army systems coordinator (DASC) at ASA(ALT) headquarters.
A veteran of 21 years of active duty, Raftery served as the assistant project manager for Fielding, Abrams Tank Systems, in Warren, Michigan. Following that assignment, he served at Fort Lewis, Washington, as the assistant project manager for Stryker Logistics and Fielding. He later served as the DASC for the Stryker program at ASA(ALT) and as the executive officer to the assistant deputy for acquisition and systems management at ASA(ALT). He finished his active duty service as the product manager for Demilitarization of Conventional Ammunition at PEO Ammunition from August 2005 to June 2008.
Raftery holds a bachelor's degree in mechanical engineering from the United States Military Academy, a master's degree in mechanical engineering from Pennsylvania State University, a master's degree in procurement and acquisition management from Webster University and a master's degree in national resource strategy from the National Defense University. He holds an advanced Defense Acquisition Workforce Improvement Act certification in Program Management and practitioner level certification in Engineering.
Raftery's awards and recognitions include the Legion of Merit, Meritorious Service Medal (three awards), Army Commendation Medal, Army Achievement Medal (two awards), National Defense Service Medal, Overseas Ribbon, Army Superior Unit Award, Parachutist's Badge, Army Staff Identification Badge, Army Superior Civilian Service Medal, Army Superior Civilian Service Award, the Commander's Award for Civilian Service (two awards), the Armor Order of Saint George and the Ordnance Order of Samuel Sharp.