Image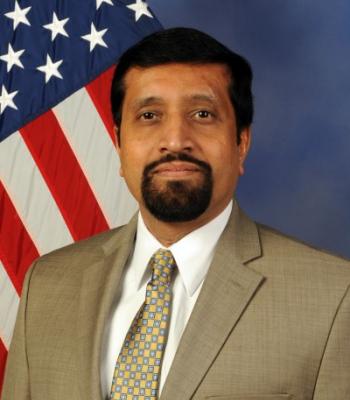 Sajjan (Saj) M. George serves as product lead for the Reserve Component Automation System/Force Management System (RCAS/FMS) at Army Program Executive Office Enterprise Information Systems. In that capacity, he is responsible for overseeing the acquisition and fielding of integrated, web-based software solutions and support services that enhance efficiencies for the Army National Guard and the Army Reserve in maintaining mobilization, safety, personnel and force authorization requirements. He is also responsible for providing oversight to two programs that provide acquisition, technical and program management for the Army's force structure management and readiness reporting.
George has over 20 years of active duty service in the U.S. Army covering operations, acquisition, technical, resource and program management; personnel administration; and enterprise resource planning system project management. He led and supervised personnel at the team, branch and directorate levels, coordinated work flows, ensured successful project closures and worked closely with senior-level leadership on long-term strategic planning. In December 2014, he retired from military service as a lieutenant colonel.
George's key military assignments include deputy director of the Sustainment Directorate at the General Fund Enterprise Business System; deputy CIO/G-6 of the Army National Guard (ARNG) Headquarters; and branch chief of IT program management and strategic future initiatives for the ARNG G-6. He served one combat tour in Iraq as the deputy of the Joint Acquisition Review Board and the Multi-National Corps Budget Execution Office.
George's military awards include the Legion of Merit, Defense Meritorious Service Medal, Meritorious Service Medal with three oak leaf clusters, Army Commendation Medal and the Army Achievement Medal.
George holds a Bachelor of Engineering in electronics and communication, and a Masters of Business Administration in finance. He also holds Federal Chief Information Officer and Chief Financial Officer Leadership Certificates, and the Army Cost Management Certificate. He is a member of the Army Acquisition Corps and holds an advanced Defense Acquisition Workforce Improvement Act certification in Program Management.