Image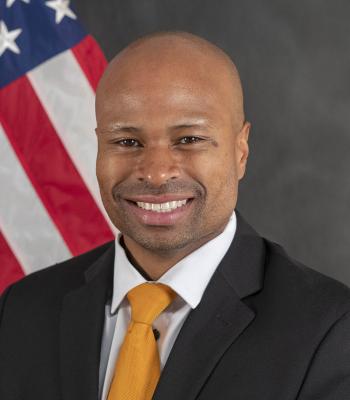 Carlton White has served since July 2023 as the product director for the General Fund Enterprise Business System (GFEBS) at PEO EIS. He is charged with the cost, schedule and performance management and oversight for the GFEBS product office, which includes GFEBS, GFEBS – Sensitive Activities, the Secure Contract Writing Solution and the Financial Management Tactical Platform. He leads a diverse team comprised of approximately 70 civilian and contractor personnel, while managing a ~$100 million annual budget to develop, test, field, sustain and enhance GFEBS' capabilities to meet the Army's financial management requirements.
White has served in various capacities with growing responsibilities over the past 18 years. He previously served as deputy director of the Ammunition and Combat Support and Combat Service Support portfolio at ASA(ALT). Prior assignments included being a deputy director for the Sustainment Systems Directorate (SSS) at ASA(ALT); program analyst and product director for Light Tactical Vehicles; assistant product manager for the Petroleum and Water Systems Product Office with Project Manager (PM) Force Projections at PEO Combat Support and Combat Support Systems (CS&CSS); logistics management specialist for PM Mine Resistant Ambush Protectant (MRAP) Vehicle at PEO CS&CSS; acquisition policy specialist for ASA(ALT); and contracting officer representative for the Tank Arsenal Command (TACOM).
White was deployed as a civilian to Kuwait, South Korea and Afghanistan. He is a member of the Army Acquisition Corps and holds an advanced Defense Acquisition Workforce Improvement Act (DAWIA) certification in Program Management and Logistics, and a foundational-level certification in Engineering and Technical Management. He is a graduate of the Army Acquisition Competitive Development Group.
White holds a bachelor's degree in economics and finance from Tennessee State University, and a master's degree in business administration from Lawrence Technological University. His awards and recognitions include being the recipient of the Global War on Terrorism Service Medal and a six-time recipient of the Civilian Service Commendation Medal.