Image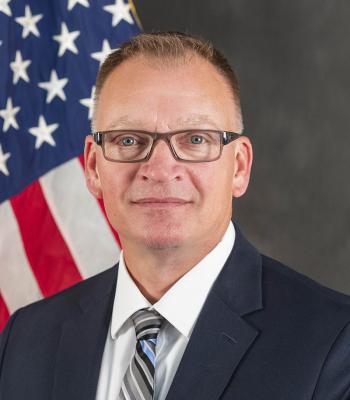 John E. Crone serves as the product director for PEO EIS's Army Human Resource Systems (AHRS). In that capacity, he is responsible for leading the product office that provides installation and field commanders worldwide with essential, state-of-the-art, cost-effective and standardized, knowledge-based automation tools.
Prior to joining AHRS in June 2023, Crone was the deputy product manager for Multi-Mission Surveillance Systems (M2S2) at PEO Missiles and Space (MS). There, Crone was responsible for the life-cycle management of the AN/TPQ-53 (ACAT 1C) and AN/TPQ-50 Counter Fire Target Acquisition Radars and associated Foreign Military Sales programs. This included a workforce of over 100 personnel and an annual budget of $475 million and $1.3 billion through the Program Objective Memorandum (POM). While assigned to M2S2, Crone led the Presidential Drawdown effort supporting the Ukraine Security Assistance Initiative in resourcing the Ukrainian Armed Forces with AN/TPQ-36 radars.
From 2014 to 2021, Crone served as the deputy associate director of PEO Intelligence, Electronic Warfare and Sensors (IEW&S) with the Communications and Electronics Command (CECOM), Software Engineering Center (SEC). There, he provided software acquisition and sustainment support and maintained the operational and cyber readiness of 54 PEO IEW&S and PEO Aviation programs of record (POR) with over 1,000 personnel and an annual budget of over $300 million.
Previously, from 2010 to 2014, Crone served as the deputy product manager for the Distributed Common Ground System – Army (DCGS-A) at PEO IEW&S. In that role, he was responsible for software development and the planning and execution of operations and test activities leading to a successful Initial Operational Test & Evaluation for DCGS-A with a $300 million annual research and development budget. Other experiences include deputy product manager for Rapid Equipping Force (REF), U.S. Army G-3/5/7 (Pentagon Staff), and program manager for The Wexford Group International/CACI.
Crone served 20 years on active duty with the U.S. Marine Corps, including as a capabilities and acquisition officer at Marine Corps Combat Development Command (MCCDC) and Marine Corps Systems Command in Quantico, Virginia. While at MCCDC, he was assigned to the Capabilities Division, C4I Branch representing the Marine Corps Combat Camera and Public Affairs community in the combat development/acquisition process. Crone led several teams in preparing programs and capabilities documents for joint staffing and approval in the combat development process. Before his assignment at MCCDC, he served as the director, Combat Visual Information Center, Western Recruiting Region/Marine Corps Recruit Depot in San Diego, California. He also served in several operational units in the Marine Corps and deployed multiple times, including in support of Operation Desert Shield/Desert Storm.
Crone's awards and recognitions include the Meritorious Service Medal, Navy Commendation Medal with Gold Star, Navy Achievement Medal and the Commander's Award for Civilian Service.
Crone holds a bachelor's degree in psychology from National University and two master's degrees: one in public administration from Pennsylvania State University and another in business administration from Boston University. He is also a graduate of the Senior Service College Fellowship Program, the Federal Executive Institute's Leadership Program and Cornell University's Executive Leadership Program. He holds an advanced Defense Acquisition Workforce Improvement Act certification in Program Management and is a member of the U.S. Army Acquisition Corps.