Image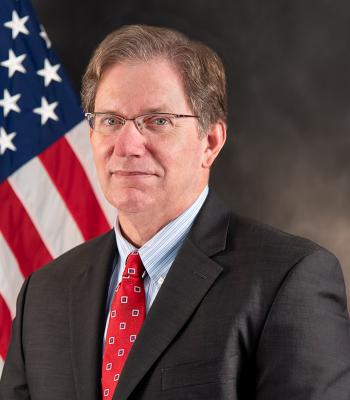 Assistant Program Executive Officer, Networks, Cyber & Services
,
John Howell currently serves as the assistant program executive officer for networks, cyber and services at PEO EIS, where he oversees network modernization, defensive cyber operations and enterprise solutions. Most recently, he was the PEO Soldier lead for Adaptive Squad Architecture, which is a line of effort under the Army's Integrated Visual Augmentation System project. Howell took the ASA lead role after serving for 28 months as the project director for Soldier Systems & Integration, where his responsibilities included managing several of the integration functions across PEO Soldier, Soldier Power, Tactical Communications and Protective System and the Soldier Enhancement Program.
Before his tenure at PEO Soldier, Howell was assigned as product director for Enterprise Content Collaboration and Messaging. In this position, he was responsible for Army Knowledge Online, the Army's enterprise email, the Army's Unified Capabilities acquisition and several other enterprise services.
Previously, Howell was the product director for Enterprise Email. In this role, he worked to provide 1.4 million Army users with state-of-the-art messaging, both classified and unclassified, that allowed access to email from any location, a complete global address list, calendar sharing/management and improved messaging security posture across the enterprise.
Prior to becoming a government Civilian, Howell served 23 years on active duty in the Army in a variety of assignments, including 10 years as an Army Acquisition officer. During this time, he served as product manager for Defense Message System at Fort Monmouth, New Jersey. Previously, he was also assigned as the acting product manager for Area Processing Centers.
Howell earned a Bachelor of Arts in geology and mathematics from Pomona College and a Master of Science in industrial engineering from New Mexico State University. His military training includes: Operations Research and Systems Analysis Military Applications Course, Command and General Staff College and Program Managers' Course. Howell is a member of the Army Acquisition Corps and is Level III certified in Program Management and Level II certified in Science and Technology Management and Contracting. His personal and unit awards include the Legion of Merit, Bronze Star, Defense Meritorious Service Medal with Oak Leaf Cluster, Army Meritorious Service Medal with 3 Oak Leaf Clusters, Joint Service Commendation Medal, Ranger Tab and Airborne Wings.