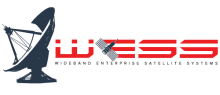 Who we are
Wideband Enterprise Satellite Systems (WESS) manages the acquisition, fielding, and lifecycle sustainment of strategic satellite communication and satellite control systems for the Department of Defense, enabling critical communications for the National Command Authority, Combatant Commands, Defense Agencies, and International Partners.
Capabilities in production include:
Wideband SATCOM Operational Management System, a suite of planning, monitoring, and management tools that enable US Space Force, Space Operations Command to plan, provision, and manage satellite communications missions for DOD users.

Modernization of Enterprise Terminals, a large aperture fixed-station satellite terminal operating in the military X and Ka bands.

Digital Communications Satellite Subsystem, a suite of modems, switching, routing, encryption, precision timing, and management tools interconnecting the DOD Information Network over satellite.

Senior National Leadership Communications, a suite of satellite communications providing a direct communications link for crisis communications between the National Command Authority and the President of the Russian Federation.
Future capabilities include:
The Enterprise Digital Interface Multi-carrier modem, a purpose-built satellite modem incorporating a digital intermediate format (Digital IF) interface and interference detection/cancellation algorithms to enhance resiliency in spectrum-challenged environments.

Software defined link optimization to provide transport agnostic routing of critical communications.

Enhanced payload planning application to allow ease and resiliency in mission planning and course of action development.