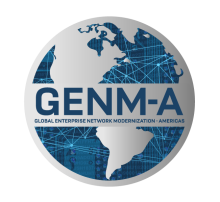 Who we are
Global Enterprise Network Modernization – Americas (GENM-A) conducts network, information and infrastructure modernization activities at posts, camps and stations throughout the continental United States.
GENM-A oversees two programs: the Installation Information Infrastructure Modernization Program (I3MP), which provides installation IT modernization services; and Enterprise IT as a Service (EITaaS), which conducts innovation/technology demonstrations.
GENM-A's network modernization capabilities include network services, voice services, inside plant upgrades and outside plant modernization.
The organization's technology innovation capabilities include the EITaaS pilot — a targeted assessment of commercial solutions and process improvements currently taking place at three Army sites — and the evaluation of new technologies for potential incorporation into GENM-A's Installation Campus Area Network model.
Finally, GENM-A provides standardized capabilities for home station mission command centers at corps, division and theater headquarters, as well as infrastructure services for strategic command centers at Army and Army-supported command centers.