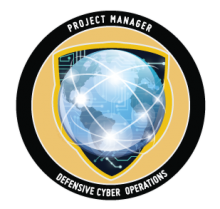 Who we are
Defensive Cyber Operations (DCO) provides the hardware, software, and tools to proactively defend, and enable the Army's network to operate unfettered from the threat of cyber-attacks. DCO equips our partner nations with cutting edge information infrastructure capabilities.
Applied Cyber Technologies
Defensive Cyber Operations (DCO), Applied Cyber Technologies (ACT) is the mechanism to bring in rapid innovation, sustainment of Defensive Cyber Systems, and Training and DEVOPS Environment (OMNI). ACT, also known as The Forge, is a central, integrated environment for emerging technological capabilities. The Forge brings innovation to the Army through rapid defensive cyber capability prototype development. Using the Cyber Operations Broad Responsive Agreement (COBRA) Other Transaction Agreement (OTA), it develops prototypes by leveraging industry expertise and partnerships. Armory is where DCO Suite of Complimentary Systems (DSCS) are housed and sustained. This allows Cyber Protection Leadership to quickly ensure kits are always mission ready.  The OMNI environment is the Soldier's training environment. Soldiers will have the ability to access software code for mission training requirements.
Recent DCO News
Forge Can Mean Big Business for Industry
Q&A with DCO's Lt. Col. Scott Helmore
DCO includes the following programs: