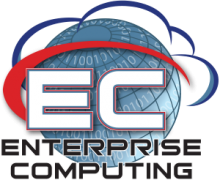 Who we are
Mr. Palmer Mitchell was promoted to Product Lead, Enterprise Computing on Nov., 5, 2018.
Products and Services
The Army Data Center Consolidation Plan (ADCCP) supports acquisition activities related to reducing the Army's data center footprint and conducts research and analysis to support migration of Army applications into an enterprise environment. The ADCCP strategy will provide the foundation for reducing over 700 CONUS Data Centers to a more manageable and affordable amount, and significantly reduce the estimated 14,000 Army applications and systems.
EC is identified as lead for cloud initiatives identified by the Department of Defense and Army as they are develop and are matured to a point requiring program management support. 
The Army Enterprise Service Desk (AESD) provides the single point of contact for all LandWarNet (LWN) IT service requests, issues, or inquiries. The AESD provides round the clock support services to Army sites and functional organizations. It is the primary point of contact for LWN IT service consumers in CONUS and is integrated with the Army NetOps facilities providing IT service operations within each of the theaters. The AESD provides the focal point for coordination with DOD and Army support organizations.