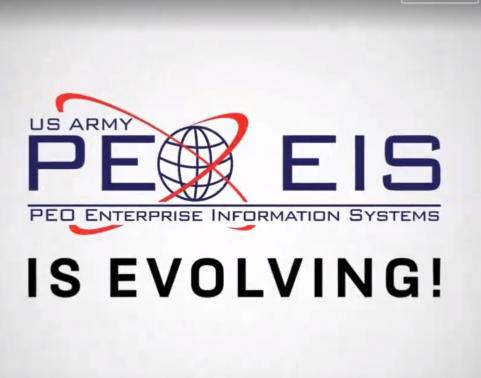 October 9, 2020
PEO EIS is continuing its phased, strategic reorganization for success to better align its capabilities and assets with Army priorities and the PEO's new "Data" mission area.
As of October 1, the General Fund Enterprise Business System (GFEBS) product office officially has been renamed Defense Integrated Business Systems (DIBS) under project manager, Col. Don Burton. DIBS will continue to focus on modernizing the Army's business and financial enterprise resource planning (ERP) systems to achieve unparalleled readiness. DIBS team members helped manage the successful migration of the Logistics Modernization Program (LMP) from the Army Data and Analytics Platforms (ARDAP) portfolio to the DIBS portfolio earlier this month.
The transition of LMP went so smoothly that PEO EIS's reorganization implementation planning team hopes to replicate the model when transitioning other programs in the future. Next month, two programs in the DIBS portfolio — GFEBS Development and Modernization, and GFEBS Sensitive Activities (SA) — are set to consolidate into one GFEBS program under product director Reg Shuford. Jeanne Winchester, meanwhile, will lead the Enterprise Business Systems Multi-Functional Capabilities Team (EBS MFCT) within ARDAP.
Later this fiscal year, Army Training Information System (ATIS) will transition from DIBS to the ARDAP portfolio, supporting its mission to help the Army improve information readiness and data agility. Then, in early fiscal 2022, Global Combat Support System – Army (GCSS-Army) will migrate from ARDAP to the DIBS portfolio.
Finally, within ARDAP's purview, PEO EIS will stand up a new team this quarter in support of G3/5/7 Global Force Information Management (GFIM) requirements.
To give you a visual perspective on the organizational transformation, please view the PEO EIS Reorganization Review video.