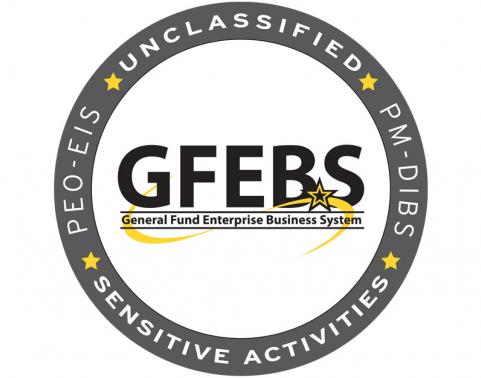 April 20, 2023
In July 2020, the General Fund Enterprise Business System (GFEBS) became the first major U.S. Army enterprise resource planning (ERP) program to migrate its data to the cloud. Doing so allowed the GFEBS team to optimize performance and their financial operations approach; improve their cyber risk score to better identify, assess and prevent information technology (IT) vulnerabilities; and maximize operations in a technical infrastructure environment through functionable scalability.
Since the initial migration, GFEBS has expanded its usage of the cloud and taken advantage of all it has to offer. The GFEBS team has been able to quickly pivot to new or pressing IT priorities — everything from disaster recovery efforts, to using an Agile approach to software development while keeping up to date on patching and hardware performance, to monitoring cybersecurity posture to assess the system's defense against cyberattacks and intrusions. One unexpected benefit of the cloud-based system has been the GFEBS team's improved efficiency from working on multiple efforts concurrently — something that was far more difficult in an on-premise environment.
"[It] has been eye-opening," GFEBS Acting Product Director Rob Porter said of the system's newfound capabilities. "I was surprised at the cloud's ability to handle the enterprise load of these ERP systems."
Porter recently participated in a panel at Federal News Network's 2023 DOD Cloud Exchange, to discuss the cloud-based system and what it has meant for GFEBS.
A crucial component to the success of GFEBS' cloud migration was aligning with the right partners in the managed services space. While hosting the cloud and being able to utilize its capabilities was important, managing it was just as vital. It remains an area of focus for the GFEBS team.
"That's an area where I'm looking to mature our implementation," Porter said.
The GFEBS team initially faced challenges in this area but has since gotten a firmer grasp after transitioning to a new managed service provider in January 2023. "So far, we've seen good stuff," Porter said.
While Porter acknowledged the system is not perfect, performance optimization and efficiency have seen significant improvement. One of the biggest challenges has been aligning GFEBS' capabilities tools with U.S. Army policy, which is still tightly connected to on-premise setups versus remote cloud usage.
The GFEBS team has not let these challenges hold them back. With cloud integration in a good place, they are looking toward the future. The next phase of maturity is looking at DevSecOps — a process that involves introducing security earlier in the software development life cycle with automated testing and increased procedures — and seeing how that can be integrated.
"[DevSecOps is] the next area that our program will take a look at from a research and academic standpoint," Porter said. He added that there was not anything "tangible or actionable" at this stage, but that the area has become a strategic focus.
GFEBS is one of the five U.S. Army ERP systems slated to be converged by 2032 under the Enterprise Business Systems – Convergence (EBS-C) program.