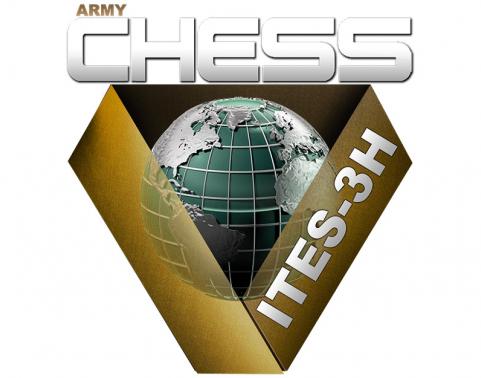 March 3, 2021
FORT BELVOIR, Virginia – The Army Computer Hardware Enterprise Software and Solutions (CHESS) office, in coordination with Army Contracting Command – Rock Island (ACC-RI), awarded a contract extension for Information Technology Enterprise Solutions – 3 Hardware (ITES-3H) on February 21, 2021.
Under the contract extension, the ITES-3H contract vehicle has been extended 14 additional months. Federal Acquisition Regulation 52.216-22(d) has also been revised via contract modification from "80 days" to "36 months." Ordering is open to Army, DOD and other federal agencies.
The scope of ITES-3H includes the purchase and lease of commercial Unix-based servers, non-Unix-based servers, desktops, notebooks, workstations, thin clients, storage systems, networking equipment (including wireless), network printers, product ancillaries (including equipment cabinets, racks and mounts), peripherals (including monitors), network cabling products, video teleconferencing (VTC) products, standalone displays (e.g., plasma screens, high-definition televisions), scanners, everything over internet protocol (EoIP) products, communication devices, power devices, software provided as part of the end-to-end solution (includes enterprise software agreements (ESA), non-ESA, SmartBUY and non-SmartBUY), warranty variations, and other related incidental services, accessories and options.
The contract extension applies to all 17 prime vendors on contract.
This extension of the ordering period is intended to bridge the Army's ability to purchase hardware until the follow-on Information Technology Enterprise Solutions – 4 Hardware (ITES-4H) suite of contracts are awarded.
According to Wayne Sok, product lead for CHESS, "The extension will allow Army customers uninterrupted access to this important hardware vehicle at no fee and continue to process orders through CHESS's online request for quotation tool on the CHESS IT e-mart website."
About CHESS
Based at Fort Belvoir, Virginia, CHESS reports to the Program Executive Officer Enterprise Information Systems (PEO EIS). Charged by the Army CIO and HQDA G-6, and mandated through Army Regulation 25-1, CHESS is the Army-designated primary source for providing commercial hardware and software solutions for the Army's IT requirements. Offering simple, straightforward contract vehicles through its online Army e-commerce ordering system, the IT e-mart, CHESS directly supports the CIO and HQDA G-6 strategy by providing the benefits of continuous vendor competition for best value and consolidating requirements to maximize cost avoidance and leverage the Army's buying power. CHESS works diligently with other Army knowledge management partners, including the U.S. Army CIO and HQDA G-6, Information Systems Engineering Command and Network Enterprise Technology Command, to provide architecturally sound, standards –and policy-compliant IT enterprise solutions to all Army customers around the world. For more information about CHESS, visit https://chess.army.mil/.