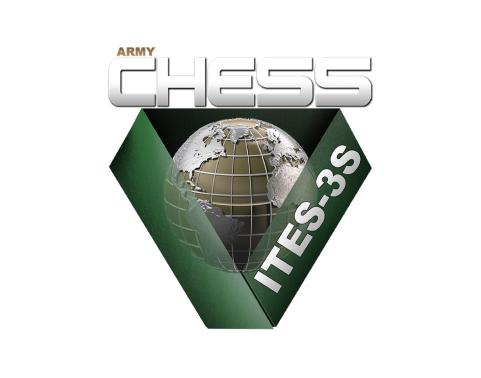 February 9, 2022
FORT BELVOIR, Virginia – The U.S. Army Contracting Command – Rock Island (ACC-RI), Rock Island Arsenal, Illinois, in accordance with the Army Computer Hardware, Enterprise Software and Solutions (CHESS) product office under Army Program Executive Office Enterprise Information Systems (PEO EIS), finalized modifications to 120 vendors on its Information Technology Enterprise Solutions – 3 Services (ITES-3S) contract vehicle on Jan. 5, 2022.
Modifications include the addition of three new task areas, updates to existing task areas, and new labor categories within each task area. The updates will enable the Army to stay on top of an evolving information technology (IT) landscape, offer customers the latest and greatest services and solutions in support of missions, and adhere to government-wide strategies and solutions within the IT services environment.
The ITES-3S contract vehicle is the Army's mandatory source for commercial off-the-shelf IT services. The contract includes a technology refresh clause, allowing the government to add new positions in alignment with the contract's scope, thus enabling the Army to monitor new technologies and solutions, and refresh its offerings throughout the contract's duration. Task areas updated with new labor categories include: Artificial Intelligence, Cloud Services, Cybersecurity Services, Application Systems, Data Services, and Information Technology Services such as Telecommunications. Newly added labor categories include:
Artificial Intelligence (AI):
Artificial Intelligence (AI) Engineer
Machine Learning Engineer
Machine Learning (Data) Scientist  
Data Services:
Data Architect
Data Engineer  
Data Labeler
Data Scientist
Operations Research and Systems Analyst (ORSA) 
Cloud Services:
Cloud Architect
Cloud Developer  
Cloud DevOps Engineer 
Cloud Network Engineer
Cloud Security Engineer
Platform Engineer
Test Engineer
User Interface, User Experience (UI/UX) Designer
Cybersecurity Services:
Cyber Security Architect
Application Systems:
Continuous Integration, Continuous Delivery or Deployment (CI/CD) Engineer
DevOps Engineer – I
Full Stack Developer  
DevSecOps Engineer
Information Technology Services:
Telecommunications Specialist
"ITES-3S was developed to provide a full range of services and solutions for the Army to support their net-centric goals with information technology services worldwide" said Keith Copeland, ITES-3S product officer for the CHESS office. "This technology refresh positions ITES-3S to continue to provide cutting-edge capabilities to not only the Army, but to DOD and other federal agencies, with no associated CHESS fees."
"CHESS is dedicated to innovation and capability advancements, while providing competitive, efficient, economical contracts that support the Army's digital transformation objectives," said Wayne Sok, product lead for CHESS. "We're able to keep pace with ever-changing technology and services by designing contracts like ITES-3S, which offer the flexibility our customers and stakeholders need to procure new and advanced technical solutions — when they need them."
ITES-3S is a nine-year, $12.1 billion, multiple award, indefinite delivery, indefinite quantity contract vehicle, designed to provide enterprise-level services for the Army, as well as for other defense and civilian agencies. It is positioned to be a Tier 3 Office of Management and Budget category management Best-in-Class contract vehicle for IT services.
For more information about ITES-3S, please visit the CHESS IT E-Mart at https://chess.army.mil/Contract/Ites3s.
###
About CHESS
Based at Fort Belvoir, Virginia, CHESS reports to the Program Executive Office Enterprise Information Systems. Charged by the Office of the Chief Information Officer (OCIO) and Deputy Chief of Staff, G-6, and mandated through Army Regulation 25-1, CHESS is the Army-designated primary source for providing commercial hardware, software and service solutions for the Army's IT requirements. Offering simple, straightforward contract vehicles through its online Army e-commerce ordering system, the IT E-Mart, CHESS directly supports OCIO and G-6 strategies by providing the benefits of continuous vendor competition for best value, and consolidating requirements to maximize cost avoidance and leverage the Army's buying power. CHESS works diligently with Army knowledge management partners, including the OCIO and G-6, Information Systems Engineering Command and Network Enterprise Technology Command, to provide architecturally sound, standards-and-policy-compliant IT enterprise solutions to all Army customers around the world. For more information about CHESS, visit https://chess.army.mil/.