Image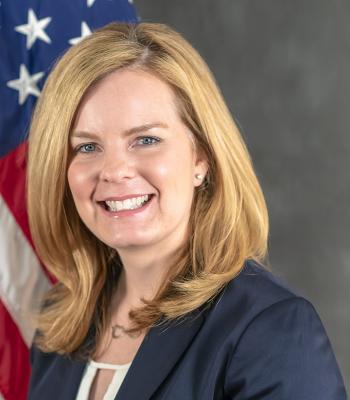 Director, Strategic Communications
,
Tara Clements currently serves as the director of strategic communications for PEO EIS at Fort Belvoir, Virginia, where she leads all aspects of the organization's strategic communication mission.
Over the course of 18 years in public affairs, she has worked in various positions across the Army in plans, media relations and outreach — from the Office of the Chief of Public Affairs to the former U.S. Army Accessions Command and Joint Force Headquarters-National Capital Region/U.S. Army Military District of Washington. She also has supported numerous nationally broadcast events at Arlington National Cemetery.
Prior to working at PEO EIS, Clements served as the public affairs specialist for the U.S. Army Acquisition Support Center, overseeing all aspects of its digital presence — including an award-winning website and social media platforms that resulted in exponential growth and engagement. Additionally, she served as the Army AL&T news blog editor and still occasionally writes articles for the award-winning Army AL&T magazine. Most recently, she participated in a developmental assignment, working as the social media manager for the former Under Secretary of the Army.
Clements has led and been involved with national campaigns and projects, including the National Football League/Army traumatic brain injury awareness initiative; Medal of Honor recipient outreach; Operation Tribute to Freedom, a cornerstone outreach program connecting Soldiers with their communities across the country; the Army Strong recruiting campaign launch; Spirit of America performances; and presidential state funerals. In her current position, she designed a campaign commemorating the 25th anniversary of the Army Acquisition Corps, working with DOD and the White House on a message from President Barack Obama recognizing the occasion.
Clements earned a Bachelor of Science in communications from Radford University, Radford, Virginia, in 2002. Her individual and team awards include a Gold Quill from the International Association of Business Communicators and a Public Relations Society of America Regional Thoth Award for communication campaigns. The USAASC website was named Best Government Website with a W3 award, Marcom Gold Award and Apex Award. In 2014, it earned the Maj. Gen. Keith L. Ware award for best Army website.
Clements' military awards include Superior Civilian Service Awards, Achievement Medals for Civilian Service, Commander's Awards for Civilian Service, and the Army Community Relations Award of Excellence.