Image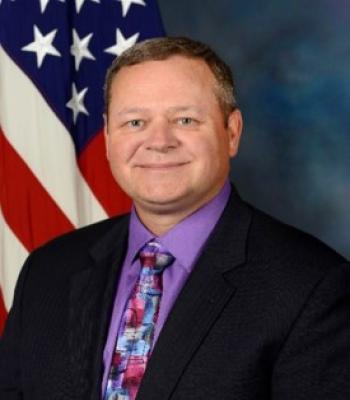 Kevin Curry assumed the role of project manager, Defense Integrated Business Systems (DIBS) at PEO EIS in June 2022. In that position, he is charged with overseeing the team that develops, acquires, integrates, deploys and sustains enterprise-wide financial and procurement management capabilities to support the Army's current and future missions.
Prior to joining DIBS, Curry participated in EIS's Enhanced Command Preparation program, where he had the opportunity to serve in a developmental assignment with ASA(ALT)'s mission command, attend a brigade pre-command course and train with industry for his future command leadership position.
Before that, Curry served as product director for EIS's Army Human Resources System. In that role, he led a multi-disciplinary team of civilian, military and contractor personnel in the agile development and support of a single human resource solution supporting the Army that will transition industrial age personnel systems to a 21st century talent management system and improve access, timeliness and accuracy of personnel and pay.
Curry also previously served as product director for EIS's Integrated Personnel and Pay System – Army Increment II Sensitive Activities (IPPS-A Inc II SA).
Curry's earlier civilian positions included project director for Security Cooperation Enterprise Solution at EIS; project manager for the Medical Devices project management office at the U.S. Army Medical Materiel Agency (USAMMA); and product manager for Imaging Systems at USAMMA.
During his 23 years of Army service, Curry served in key leadership positions, including chief, Technology Planning Division, USAMMA; chief, Clinical Engineering Division, U.S. Army Medical Materiel Center– Europe; and battalion maintenance officer, 226th Medical Logistics Battalion (Forward), V Corps. He led highly visible joint operations, including as team leader, Operation Provide Hope #16, Uzbekistan, State Department; team leader, Joint Technology Assessment and Requirements Analysis Team, Joint Task Force National Capital Region Medical; and team leader, Joint Medical Technology Assessment and Requirements Team, Operation Enduring Freedom/Operation Iraqi Freedom, U.S. Central Command.
Curry has several degrees: a bachelor's degree in electronic engineering and telecommunications/electronics technology from Colorado Technical University; a master's degree in management information systems from Bowie State University; a master's degree in systems engineering from Walden University; and a master's degree in national resource strategy from the Eisenhower School. He is a member of the Army Acquisition Corps, with an advanced Defense Acquisition Workforce Improvement Act certification in Program Management and a practitioner certification in Engineering and Technical Management.
Curry's awards include the Legion of Merit, the Meritorious Service Medal with three oak leaf clusters, the Army Commendation Medal with five oak leaf clusters, the Army Achievement Medal with three oak leaf clusters, and the Commander's Award for Civilian Service. While at the Eisenhower School, the seminar he led received the prestigious Maj. Gen. Antonelli Award for Industry Study Excellence in Information, Communications and Technology. He has also received the Award of Excellence as Maintenance Officer of the Year at the U.S. Army Medical Command and is a member of the Order of Military Medical Merit.