Image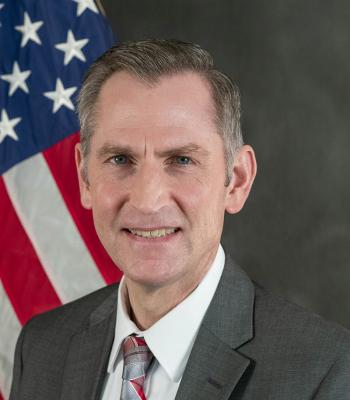 Robert (Bob) Zoppa assumed the role of project manager, Defensive Cyber Operations at PEO EIS in July 2023. In that capacity, he leads the organization that rapidly delivers innovative and dominant cyberspace capabilities for Army global networks, as well as tailored information technology solutions for national, joint and allied partners. As project manager, Zoppa serves as the milestone decision authority for 10 acquisition category IV cyber programs and is responsible for the execution of over $1 billion in Army funding across the program objective memorandum.
Before assuming this role, Zoppa attended Senior Service College at the Eisenhower School for National Security and Resource Strategy at the National Defense University, where he earned a Master of Science in National Resource Strategy.
Previously, Zoppa served as the deputy project manager for PEO EIS's Defense Integrated Business Systems (DIBS) portfolio in Arlington, Virginia from 2021 to 2022. His responsibilities included assisting the project manager with the overall management of seven major enterprise business solutions across the financial, logistics, acquisition and environmental domains, supervising the civilian workforce assigned to the project management office and providing advice and guidance to the project manager on all aspects of portfolio management. DIBS is accountable for standardizing, streamlining and sharing critical data across the Army, DOD and industry partners.
Before that, Zoppa served as the deputy project manager for Global Combat Support System – Army (GCSS-Army) at Fort Lee (now Fort Gregg-Adams), Virginia from 2010 to 2021. His responsibilities included assisting the product manager with overall management of the GCSS-Army project, supervising the civilian workforce assigned to the product management office staff and providing advice and guidance to the product manager on all aspects of the project's management. GCSS-Army is an enterprise resource planning solution that comprises the tactical component of the Army's logistics enterprise.
From October 2003 to June 2007, Zoppa served as project manager, GCSS-Army while on active duty with the U.S. Army. Prior to that assignment, he was assigned to the Strategic and Advanced Computer Center, G-6 at the Pentagon from August 2000 to September 2003, where he oversaw several web-based projects. From July 1998 to July 2000, he served as assistant product manager, GCSS-Army within the Program Executive Office, Command, Control and Communications – Tactical at Fort Belvoir, Virginia.
From 1987 to 1998, Zoppa served in various assignments in the Army, to include deployments to Saudi Arabia in support of Operations Desert Shield/Storm. His awards and decorations include the Bronze Star Medal, Meritorious Service Medal, Army Commendation Medal (x2), Army Achievement Medal, National Defense Service Medal, Southwest Asia Service Medal, Army Service Ribbon and the Kuwait Liberation Medal with Palm.
Zoppa holds a Master of Science in Systems Technology from the Naval Postgraduate School, Monterey, California, a Master of Business Administration from Golden State University, San Francisco, California, and a Bachelor of Science from the United States Military Academy, West Point, New York. He is a certified Project Manager Professional through the Project Management Institute. He is also a graduate of the Defense Acquisition University and holds an advanced Defense Acquisition Workforce Improvement Act certification in Program Management.