Image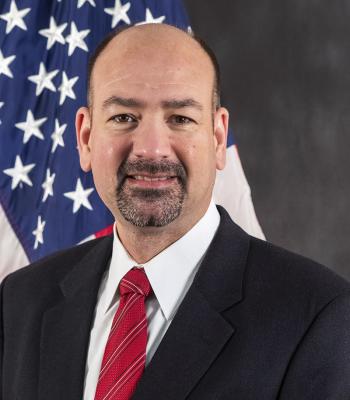 Director, Plans & Operations
,
Ken Wojcik serves as director of plans and operations at PEO EIS. In that role, he is responsible for the oversight of an acquisition IT portfolio consisting of more than 36 program offices and valued in excess of $4 billion per annum, providing guidance on all matters related to strategic planning, operations and acquisition management.
Wojcik began his career in the United States Army by serving six years as a Patriot air defense artillery officer with duties at Fort Bliss, Texas; Osan Air Base in the Republic of Korea; Camp Doha, Kuwait; and Daharan, Saudi Arabia.
After leaving military service, he worked for three years in industry serving as a project manager (PM) for SBC Communications (AT&T) in San Antonio, Texas. Wojcik then joined the Army Acquisition Corps and was a project leader for the Pentagon Renovation, Information Technology Systems Project Office. Next he served as the business director for PM Army Knowledge Online/Defense Knowledge Online (AKO/DKO), managing the program's execution, budget, personnel and contract management. Wojcik then became the deputy project manager AKO. PM AKO was comprised of four subordinate PM organizations: Product Manager Army Processing Center, Product Manager Defense Messaging System – Army, Product Director Acquisition Logistics Technology Enterprise Systems and Services, and Product Director Army Knowledge Online/Defense Knowledge Online (PD AKO/DKO).
Later, Wojcik served as the product manager for Assured Mobility Systems (AMS). PM AMS was a DX-rated program in the Army and fell under PM Mine Resistant Ambush Protected Vehicles at PEO Combat Support and Combat Service Support. There, Wojcik was responsible for five acquisition category II and III programs/vehicle platforms (Buffalo – MPCV, Husky – VMMD, Joint EOD Rapid Response Vehicle – JERRV, RG31 – MMPV, and Panther MMPV), covering all elements of the acquisition life cycle. Next he became the deputy project manager for Army Enterprise Systems Integration Program, where he was responsible for a portfolio of programs, including two of the Army's major enterprise resource planning initiatives: the Global Combat Support System – Army and the Logistics Modernization Program.
Wojcik holds a Bachelor of Science in systems engineering from the United States Military Academy, West Point, New York; a Master of Business Administration from the University of Dallas, Graduate School of Management; and a Master of Science in National Resource Strategy from the Eisenhower School.
He has attended numerous acquisition courses, as well as the Advanced Program Management Course at the Defense Systems Management College and the Senior Acquisition Course at the Eisenhower School. He has received the Superior Civilian Service Award three times.