Image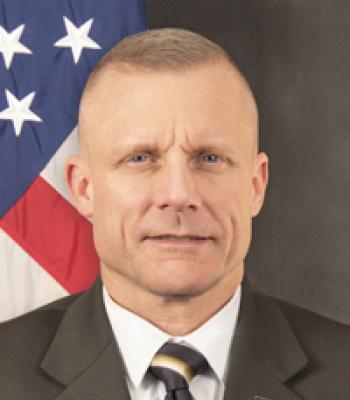 Product Lead, Technology Applications Office
,
John Swart currently serves as product lead for the Technology Applications Office (TAO) within PEO EIS, where he leads a workforce of civilians and contractors in providing information technology and communications acquisition support to Headquarters, Department of the Army-approved sensitive activities via secure processes.
Swart's active duty included his service in armored and cavalry units in Fulda, Germany and Fort Hood, Texas — during which he was deployed to Saudi Arabia and Iraq as commander of B Company, 1-32 Armor, 1st Cavalry Division during Operations Desert Shield and Desert Storm. He joined the Army Acquisition Corps in 1993 and served in various positions, culminating in his assignment to the TAO in 2004. He retired from active duty in September 2005 and joined the TAO as an Army civilian in charge of its management and engineering division. He was selected to serve as deputy director at the TAO in March 2006, followed by his selection to serve as the program's director in March 2008. From September 2016 to May 2017, Swart deployed to Afghanistan as the Assistant Secretary of the Army for Acquisition, Logistics and Technology's forward senior acquisition advisor to the U.S. Forces–Afghanistan (USFOR-A), coordinating the $2.1 billion acquisition effort for the Afghanistan theater of operations with senior command and staff of the USFOR-A.
In addition to his bachelor of science degree from the U.S. Military Academy, Swart holds two master of science degrees from the Florida Institute of Technology in management, and in materiel acquisition management with a concentration in management information systems, respectively. He is a member of the Army Acquisition Corps and holds an advanced Defense Acquisition Workforce Improvement Act certification in Program Management and a practitioner-level certification in Engineering and Technical Management. Swart's military awards include the Meritorious Service Medal (two Oak Leaf Clusters), Bronze Star and Legion of Merit. He was named a Federal 100 winner in 2008.