Image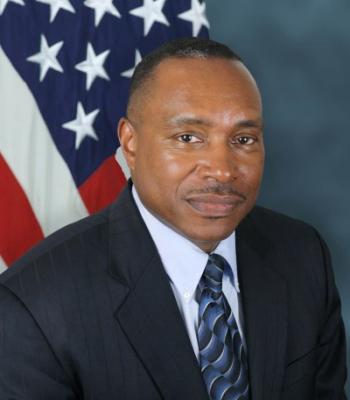 Palmer Mitchell is currently serving as the product lead for Enterprise Computing within PEO EIS' Enterprise Services portfolio. In that role, he is responsible for delivering future-focused solutions that modernize and optimize enterprise information technology activities through cost-effective and policy-compliant delivery of cutting-edge infrastructure and services.
Currently Mitchell is providing acquisition support to ARCYBER/NETCOM's Army Enterprise Service Management Platform (AESMP) program, which will encompass an Army-wide global unclassified and classified (cloud-based) Information Technology Service Management/Software as a Service solution system that will allow multiple Army agencies to utilize the system awarded. The AESMP program will provide the platform and operations for the Army Enterprise Service Desk (AESD) in accordance with the Army Enterprise Service Management Framework.
In 2017, while serving as deputy product lead, Mitchell ran the AESD, whose primary mission was to provide the single point of contact for all LandWarNet IT service requests, issues or inquiries. The AESD provided 24x7x365 support services to Army sites and functional organizations until its operational mission was transferred to ARCYBER/NETCOM in 2019.
Mitchell also led the Army Application Migration Business Office, which was the liaison between the capability owner and the DOD-approved enterprise environment providers throughout the cloud migration process and which functions as the Army's single point of entry for all Army enterprise system and application migration efforts. This mission was transferred to the Office of the Army Chief Information Officer/Army Enterprise Cloud Management Agency in 2020.
In July 2010, Mitchell was selected as the deputy director and later director for Defense Knowledge Online (DKO) at EIS. In that assignment, he was responsible for supporting the integration of DKO with portals from the Air Force, Navy, Marine Corps and the DOD. He developed, refined and maintained the life cycle acquisition strategy for DKO, as well as developed DKO's long-range plan and strategic vision for portal integration, coordinating that vision with the participating combatant commands, services and agencies. His office also spearheaded the "Go Mobile" efforts for the Army fielding mobile iOS, Android and select Microsoft devices.
Mitchell holds a bachelor's degree in mathematics from the University of North Carolina, Pembroke and a master's degree in military operational art and science from the Air Command and Staff College, Air University in Montgomery, Alabama.
Mitchell's DOD service awards include the Commander's Award for Civilian Service, Defense Meritorious Service Medal, five Army Meritorious Service Medals, Joint Commendation Medal, Army Commendation Medal, Joint Achievement Medal, and two Army Achievement Medals. His certifications include Certified Project Management Professional (2008) and an advanced Defense Acquisition Workforce Improvement Act certification in Program Management.
Mitchell is a life member of AFCEA.