Image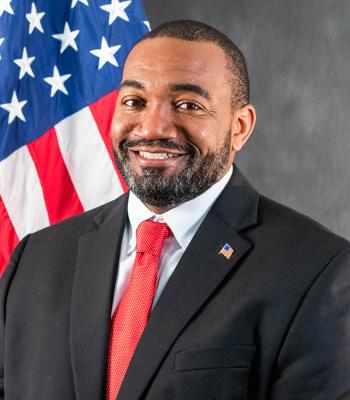 Reginald (Reg) Shuford serves as project director for Enterprise Services (ES) at PEO EIS. In that capacity, he is responsible for leading the project office responsible for acquiring, fielding and performing lifecycle sustainment of enterprise-level services supporting many of the Army Chief Information Officer's largest enterprise initiatives.
Before assuming leadership of ES in July 2023, Shuford attended Senior Service College at the Army War College in Carlisle, Pennsylvania, where he received a Master of Strategic Studies.
Shuford previously was the product director for the General Fund Enterprise Business System (GFEBS), part of PEO EIS' Defense Integrated Business Systems portfolio. His responsibilities included running all cost, schedule and performance for the $100 million-plus GFEBS Development and Modernization program. He was charged with sustaining operations and delivering much needed new capability to ensure the Army's General Fund provides necessary decision-making data to senior leaders and meets the needs of the financial management end-user community.
Before that, Shuford served a short stint as acting product manager for the Army Contract Writing System (ACWS) program. Previously, from July 2017 through February 2020, he was the deputy product manager for GFEBS Sensitive Activities (GFEBS-SA).
Over the past 15 years, Shuford has held many acquisition positions and risen through the ranks, working on all categories of defense acquisition programs. Some of the most notable positions he held were chief developmental test lead for the Integrated Personnel and Pay System – Army (IPPS-A); military trainer and systems engineer for the Defense Travel System (DTS); and test director for GFEBS. His responsibilities in these positions spanned all aspects of the program management lifecycle — managing DOD architecture framework (DoDAF) products, working help desk tickets, evaluating and executing test and evaluation strategies, and maintaining budgets, acquisition documentation and configuration management. Overall, he has significant government and industry experience in computer science and the acquisition workforce.
Shuford holds a bachelor of science degree in computer science from Norfolk State University and is considered an industry leader in developing enterprise resource planning systems for the DOD. He holds an advanced Defense Acquisition Workforce Improvement Act certification in Program Management and practitioner-level certifications in Engineering and Technical Management, and Test and Evaluation.