Image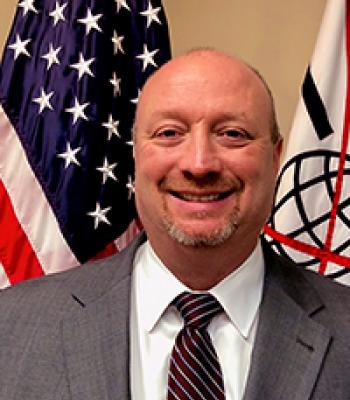 Boyd Williams, a senior civilian staff member in the U.S. Army acquisition community, serves as product director for Acquisition, Logistics, Technology, Enterprise Systems and Services (ALTESS) at PEO EIS. In this capacity, he is responsible for providing military-strength data security solutions and support for the Army's most critical applications.  
Before assuming this role in July 2020, Williams served as deputy director of ALTESS. In that capacity, he was responsible for leading, defining goals and supervising activities across the seven divisions that comprise the ALTESS product office, which is part of PEO EIS's Enterprise Services portfolio. 
Prior to joining ALTESS, Williams held several other positions at PEO EIS, including executive officer to the program executive officer, and chief technology officer. 
Williams entered federal service in July 2001 as an information technology specialist at the U.S. Army Research, Development, Acquisition Information Systems Activity (RDASIA) at the Radford Army Ammunition Plant in Radford, Virginia. Over the years, his service to RDASIA expanded to include leadership roles for different teams within the organization, as well as managerial responsibilities, including budget planning and execution, and hardware and software acquisition. In 2005, he stepped up to serve as chief of systems engineering, overseeing the daily operation of the enterprise data center comprised of over 180 servers with a customer base exceeding 100,000 users. Williams' leadership responsibilities grew to include the supervision and management of 34 information technology specialists consisting of contractor and government personnel who design, configure and maintain all aspects of networking, telecommunications, storage and disaster recovery for the Systems Engineering Department.  
Williams holds a Master of Science in information management from Syracuse University and a Bachelor of Business Administration from Averett University in Danville, Virginia. He is a graduate of the Defense Acquisition University's Chief Information Officer Program. A member of the Army Acquisition Corps since 2006, Williams holds an advanced Defense Acquisition Workforce Improvement Act certification in Program Management and a practitioner certification in Engineering and Technical Management. He has received three Commander's Awards for Civilian Service over his 20-year career.