Image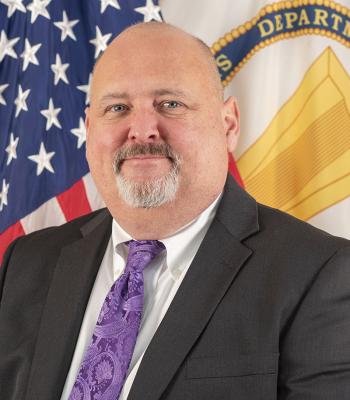 Deputy Program Executive Officer, Enterprise Information Systems
,
Mr. William (Bill) Hepworth was selected for the Senior Executive Service in December 2022 and on Dec. 30 was appointed to the position of deputy program executive officer, Program Executive Office Enterprise Information Systems (PEO EIS).
As the deputy program executive officer, Mr. Hepworth is responsible for managing more than 36 program offices and 71 acquisition programs across the Army and Department of Defense communications, logistics, medical, finance, personnel, training and procurement systems for all 11 combatant commands, managing a budget of approximately $4.3 billion each year.
Mr. Hepworth previously served as a contractor to various organizations within Headquarters, Department of the Army; the Assistant Secretary of the Army for Acquisition, Logistics and Technology; and Headquarters, U.S. Army Materiel Command. His primary focus over the last decade has been organization-wide information technology (IT) modernization with an emphasis on cloud transformation and instilling Agile engineering in IT and related fields.
From November 2020 to December 2022, Mr. Hepworth served as RecoveryTrac technical product manager at Tetra Tech in Maitland, Florida. Before that, he held a variety of positions with industry, including as director of Blackstone Federal; director of eGlobalTech; director of solutions architecture at eGlobalTech; principal engineer at Enigmatrix Consulting; and director of IT at Octo Consulting Group.
Prior to that, Mr. Hepworth was a senior associate with Booz Allen Hamilton from 2003 to 2014, a technical lead at SAIC and chief technology officer at Practical Solutions Corporation.
He earned a Bachelor of Science in computer information systems from Strayer University and an Executive Master of Business Administration from the College of William and Mary.
Mr. Hepworth is a certified Scrum Master and Project Management Professional.