Image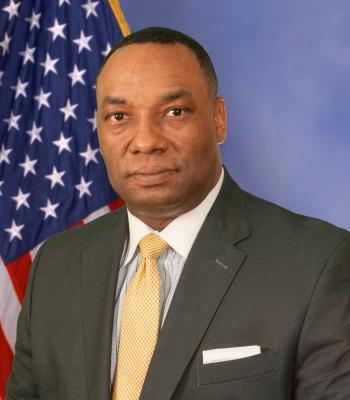 Director, Acquisition Logistics & Property Management
,
Lawrence S. Silas currently serves as acquisition logistics & property management director for PEO EIS. As the senior acquisition logistician, he is responsible for overseeing acquisition logistics (policy, product support strategies, life-cycle cost efficiency), and asset management (property book accountability). Silas provides PEO leadership, staff and program managers/directors with strategic-level advice and input in the planning, implementation and management of system-level integrated product support for successful attainment of mandatory program acquisition milestones and meeting critical system operational availability and performance requirements. He also provides cost-effective product support to system users. Silas formulates and oversees enterprise-wide policy/guidance relative to product support management, and the development and execution of effective product support strategies and plans (product support plans/life cycle sustainment plans/capability support plans) that influence design and enable hardware, software and life cycle support efficiency.
Silas previously served as the product support manager for the General Fund Enterprise Business System (GFEBS), the Army's enterprise-wide accounting and financial management system. In this capacity, he was responsible for the development, implementation and management of outcome-based product support strategies for a portfolio of defense business and enterprise resource planning systems, to include several acquisition category I, Major Automated Information Systems (MAIS). Silas also advised the GFEBS project manager (PM) about product support strategies for optimizing information system readiness and life cycle cost affordability, and served as the project-level chairperson of the program's Operations and Support Integrated Product Team (O&S IPT). Prior to his service with PM GFEBS, Silas served as the product support manager for the Army Contract Writing System within the PM GFEBS portfolio. 
Before joining PM GFEBS, Silas worked in the civilian sector where he served as a project director for MCR Federal, Inc. In that capacity, he was responsible for the implementation and execution of sensitive IT communications capability in support of critical national security requirements. 
Silas had a distinguished career as an Army officer, retiring at the grade of colonel. During his more than 27- year military career, he held several joint, command and leadership positions, primarily in the acquisition and operational logistics career fields. Silas served as the deputy and senior portfolio analyst for Army and Missile Defense programs within the Strategic Warfare Division in the Office of the Under Secretary of Defense for Acquisition, Technology and Logistics. He also served in several other nominated and command-select positions to include: program manager, Conventional and Special Operations Forces (Department of Defense Special Access Program Office; product manager, Force Sustainment Systems (Program Executive Office, Combat Support – Combat Service Support); assistant product manager, 2nd Generation Forward-looking Infrared (FLIR) (Program Executive Office, Intelligence, Electronic Warfare and Sensors); chief, Program Integration and Contracts (Defense Contract Management Command - Atlanta); Battalion S-3, 260th Quartermaster Battalion; and company commander, 416th Transportation Company. 
A combat veteran, Silas received numerous military awards and decorations, including the Defense Superior Service Medal and the Legion of Merit Medal, and he earned the Army Parachute Rigger, Pathfinder and Master Parachutist badges. He is also the recipient of the U.S. Army Quartermaster Corps' Distinguished Order of Saint Martin Award, which recognizes senior officers and Department of the Army civilians who have made significant contributions to the Quartermaster Corps. 
Silas is a member of the DOD acquisition workforce community and holds advanced Defense Acquisition Workforce Improvement Act certifications in Program Management and Life Cycle Logistics, and a professional certification in Contracting. He has completed the Senior Leader Program at The George Washington University and is a Senior Service College graduate of the National Defense University - Industrial College of the Armed Forces. Silas holds a master of science degree in national security resource strategy, a master of arts degree in business administration, and a bachelor of science degree in business administration. He also completed the Defense Acquisition University's Senior Acquisition Course and Executive Product Support Manager's Course.