Image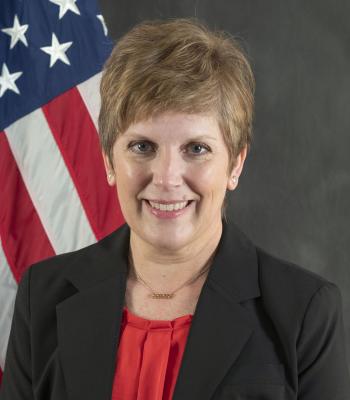 Deputy Project Manager, Integrated Enterprise Network
,
Nancy Richardson assumed the role of deputy project manager, Integrated Enterprise Network (IEN) at Army Program Executive Office Enterprise Information Systems (PEO EIS) in July 2020. She is responsible for overseeing daily program operations for the acquisition, implementation and sustainment of strategic satellite and terrestrial communication systems for the Army, Department of Defense (DOD), National Command Authority and international partners.
Richardson served as the product lead for AESIP Hub from June 2018 to July 2020. In that role, she was responsible for leading the program execution of integrating Army business processes by providing a single source for centralized master data management, business intelligence and enterprise hub services. Before that, Richardson served as the deputy product lead, Automated Movement and Identification Solutions (AMIS) from April 2016 to June 2018, ensuring program delivery of premier automated transportation and identification information technology solutions. 
Prior to her assignment at AMIS, Richardson served as an acquisition management specialist within the PEO EIS Headquarters Program Management Directorate, where she provided acquisition management support to EIS programs and coordinated activities with Headquarters Department of the Army, Office of the Secretary of Defense and other agencies. Before joining EIS, she served from 2012 to 2014 as the product support manager for the Defense Agencies Initiative (DAI), an acquisition category (ACAT) IAM Major Automated Information System (MAIS) program responsible for providing a single source for enterprise-wide financial visibility for the Office of the Secretary of Defense Fourth Estate. 
Richardson began federal service as a biomedical engineer with the Defense Logistics Agency (DLA) in 1991, providing project management services to DOD medical treatment facilities worldwide that support the acquisition, implementation and sustainment of capital investment medical equipment. From 1996 to 2008, she served as the DLA forward customer liaison to the medical logistics field activities at Fort Detrick, Maryland, where she facilitated daily interaction between DLA and the services on a broad range of operational and strategic projects across the medical supply chain, including pharmaceuticals, consumable supplies and equipment. In 2008, she established and led the DLA Forward Support Cell at Fort Detrick to enable effective solutions across the medical supply chain acquisition, distribution and inventory management spectrum. From 2010 to 2012, Richardson represented DLA at the Defense Health Headquarters in Falls Church, Virginia, where she was involved with enterprise strategic interagency initiatives involving the Department of Veterans Affairs, Office of Management and Budget, and the Department of Health and Human Services.
Richardson received Bachelor of Science and Master of Science degrees in biomedical engineering from the Johns Hopkins University. She is a member of the Army Acquisition Corps and holds advanced Defense Acquisition Workforce Improvement Act certifications in Program Management and Life Cycle Logistics; and a foundational certification in Contracting.
Richardson was awarded the U.S. Army Commander's Award for Civilian Service (2021, 2018, 2016), the DLA Superior Civilian Service Award (2011), the DLA Troop Support Employee of the Year (2010), the DLA Meritorious Civilian Service Award (1998) and a DLA Top 10 Outstanding Personnel of the Year award (2008).