Image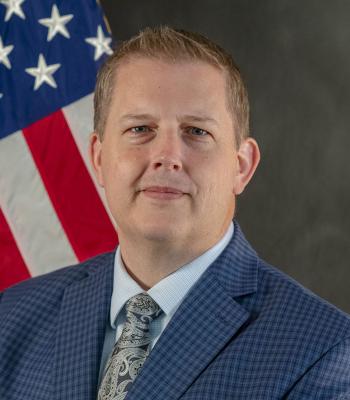 Chief Information Officer
,
In March 2023, Michael Chappell was appointed PEO EIS' Chief Information Officer for the recently formed Chief Information Office (CIO) directorate, which includes three sub-directorates: cloud, cybersecurity and data. An 18-year industry veteran who architected and developed two data analytics platforms and several derivative solutions currently being used by DOD and federal agencies, Chappell is analytics-driven and brings a wealth of technical implementation expertise to the CIO. He will help PEO EIS innovate and transform into a more Agile organization.
Chappell has supported the U.S. Army as a contractor in an engineering and technical leadership capacity since 2010, most recently as senior manager for Ernst & Young (EY) from October 2017 to March 2023. His service highlights included serving as EY's global solutions architect, a project management role to establish the Army's first Army Data Quality Plan under the Financial Management & Comptroller (FM&C); as innovation lead across the Defense Health Agency (DHA) account; and as program manager for a Federal Bureau of Investigation (FBI) auditing platform.
Previously, he held various roles for Accenture from May 2006 to October 2017, where he was the analytics lead running performance metrics for the Information Technology Infrastructure Library (ITIL) at a data center for the intelligence community. Other engineering experiences included stints at Moog and General Electric.
Chappell earned a bachelor's degree in mechanical engineering from Virginia Tech in Blacksburg, Virginia.