Image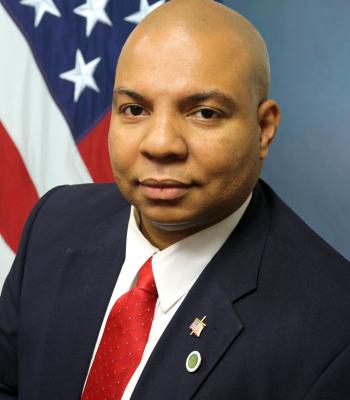 Keith Baylor assumed the role of product lead for PEO EIS' ArmyIgnitED product office within the Defense Integrated Business Systems portfolio in June 2022. In that capacity, he is responsible for delivering a fully functional tuition assistance portal to help Soldiers and civilians achieve their educational and career goals.
Before joining ArmyIgnitED, Baylor was product lead for the Automated Movement and Identification Solutions (AMIS) program within EIS' Army Data and Analytics Platforms portfolio. In that role, he oversaw AMIS' diverse mission to support the U.S. Army, DOD, federal agencies, the North Atlantic Treaty Organization and several coalition partners with functional, technical, engineering and management expertise to develop and automate business processes.
Baylor previously served as the deputy project director for Enterprise Services (ES) at EIS, where he managed the deployment and delivery of several enterprise initiatives and strategic sourcing programs. He also led the transformation of the Army data center in Radford, Virginia to a full life cycle IT services provider.
Before that, he was deputy product director for Enterprise Computing (EC), another program within the ES portfolio. In that role, Baylor oversaw four primary initiatives: the Army Data Center Consolidation Plan, Army Enterprise Service Desk, Army Software Marketplace and the Common Operating Environment. Within EC, he oversaw the Army cloud initiative and virtual end-user environment initiative, and sought to ensure they were developed and matured to a point that they required minimum program management support.
Baylor's previous assignments include product director, U.S. Army Rapid Equipping Force, where he supported a vice chief of staff initiative and the Joint Improvised Explosive Device Defeat organization, as well as served in other roles providing general support to the Army. He was responsible for the development and initial implementation of a product definition and acquisition strategy with the intent of rapidly transitioning successful items to the appropriate PEO/project manager designated for Army-wide fielding. He also was responsible for overseeing appropriate cost, schedule, performance and supportability decisions, as well as making recommendations during system development and initial production.
Baylor has performed a myriad of acquisition-related assignments, including: combat developer, Combined Arms Services Command; assistant project manager for the Installation Protection Program and the Army Emergency First Responder Program, Joint PM Guardian; testing officer, Army Test and Evaluation Command supporting the Ballistic Missile Defense System – Operational Testing Authority; and contracting specialist, Mission Installation Contracting Command.
Baylor graduated from Morris College in Sumter, South Carolina with a bachelor of science in biology. He earned a master's degree in business administration with a focus on project management from Grantham University in Lenexa, Kansas. He holds an advanced Defense Acquisition Workforce Improvement Act certification in Program Management and is a graduate of the Chemical Officers Basic Course, Chemical Officers Advanced Course, Acquisition Corps Advanced Course, Army Force Management School, and Command and General Staff College-Intermediate Level Education.