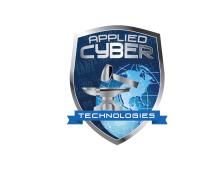 Who we are
Applied Cyber Technologies (ACT) is a leader in delivering world-class cyber capabilities to the Army's cyber force. ACT develops innovative, rapid acquisitions processes to procure cutting-edge cyber capabilities, and skillfully integrates and fields those technologies to our cyber warriors.
Applied Cyber Technologies (ACT) focuses on the rapid procurement, assessment, innovation, integration and deployment of cyber capabilities for the Army's Cyber Mission Forces (CMF). ACT's Forge is a ground-breaking collaboration model that enables industry, academia, and military to work together to solve the Army's most pressing cyber challenges. ACT's subject-matter experts identify, assess, improve, and test capabilities in the Forge's cutting-edge environment to ensure it meets Cyber Mission Forces' needs.
ACT's Armories are regionally-located hubs designed to support CMF by optimizing current cyber systems and improving efficiencies. ACT's technical team builds, maintains, and fields the Defensive Cyber Operations Deployable Systems-Modular (DDS-M); collects feedback; and, continually improves the systems.
ACT also built and maintains DRUID (DCO Resource For Updates, Innovation, and Development), a continuous integration/continuous development pipeline designed to connect CMF with ACT's technical team. DRUID fosters seamless tool integration and assessment; automatic image scanning remediation and integration; and, expedited packet processing.