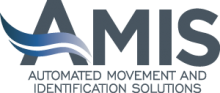 Who we are
AMIS has a diverse mission to support the U.S. Army, Department of Defense (DOD), federal agencies, North Atlantic Treaty Organization and several coalition partners. AMIS consists of DOD civil servants, Soldiers and contractors, providing functional, technical, engineering and management expertise. AMIS was established in September 2012 with the merging of two existing programs, Joint – Automatic Identification Technology and Transportation Information Systems. AMIS stands ready to assist customers large and small to develop and automate their business processes.
Description
The Radio Frequency In-Transit Visibility (RF-ITV) system combines data from the fielded radio frequency identification (RFID) devices and the satellite tracking devices, processes it and redistributes it to numerous other systems such as S2MC, IGC and GCSS-J.
AMIS combines complimentary and collective capabilities of RF-ITV and Transportation Coordinators' – Automated Information for Movements System II (TC-AIMS II). RF-ITV produces, collects and integrates movement and ITV information through a worldwide infrastructure of mobile and fixed RF-ITV read and write stations, satellite transponder-equipped vehicles and servers to make ITV data available to users through a web-based tracking portal and shares data with 35 other DOD systems. TC-AIMS II automates and manages the movement of personnel, equipment and sustainment cargo — maintaining visibility at the tactical, operational and strategic levels. These capabilities automate the planning, coordination, execution and tracking of unit deployment, movement and sustainment.
In conjunction with the RF-ITV and TC-AIMS II systems, AMIS indefinite delivery, indefinite quantity contracts provide RFID and automatic identification technology (AIT), enabling products, services and technologies that assist DOD in improving asset visibility worldwide. In a February 2008 policy memorandum, the Army G-4 directed that "All U.S. Army organizations and activities will procure AIT products and services from AMIS. Direct procurement of AIT products and services from commercial sources is not authorized."
AMIS provides a single point of contact for procurement, technical expertise, training and customer support for TC-AIMS II and RF-ITV products and services. In addition, AMIS supports the integration of automated movement and identification technologies into Army and enterprise business processes.
Total tracking solutions for DOD include:
Complete program life cycle support
Interoperable/compatible with DOD logistics systems
Turn-key commercial-off-the-shelf solutions
Customer-focused support
Item Unique Identification (IUID)
AMIS offers IUID technical assistance to Army activities. IUID is a program involving the marking of items delivered to the DOD with Unique Item Identifiers (UIIs), which distinguish the items from other like and unlike items. With experience supporting DOD IUID implementation since 2003, AMIS offers IUID support services to Army customers, providing answers to IUID questions and cost-effective approaches to IUID planning and implementation.
Products and Services
AMIS solutions provide products and turnkey capabilities to capture and transfer data pertaining to:
Active and passive RFID technologies
Bar code technologies supporting data matrix, PDF 417 and linear symbologies
Radio frequency data collection
IUID
Spectrum Supportability for IDIQ Products
TC-AIMS II Unit Move
TC-AIMS II Convoy Planning and Highway Regulations (CPHR)
TC-AIMS II Theater Operations (TOPS)