Image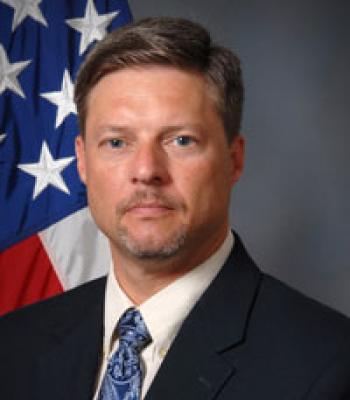 Brent Thomas was appointed the product lead of Human Resource (HR) Solutions on July 18, 2011.  HR Solutions is a $7.6 billion program that provides centralized acquisition management and support services to Army and Department of Defense customers world-wide. 
Thomas has over 25 years of acquisition management experience as an Army officer and DOD civilian with assignments ranging from ACAT 1 vehicle programs to managing Joint Advanced Concept and Technology Demonstration projects. Previous acquisition assignments include: senior acquisition officer at Fort Knox, Kentucky, managing the material capability requirements for Platform Battle Command and Combat Identification systems; Department of the Army systems coordinator for Army Special Access Programs; product manager for the Rapid Equipping Force; product manager for two Joint Advanced Concept Technology projects; and assistant program manager for the Family of Medium Tactical Vehicles. He also completed a training with industry assignment at General Motors Corporation.
In 1988, Thomas graduated from Iowa State University with a degree in agriculture business, where he also received a Reserve Officer Training Course commission as a second Lieutenant in the Ordnance Corps. He earned a master's degree in Material Acquisition Management from Florida Institute of Technology in 2001 and graduated from the Command and General Staff College in 2002. Thomas is a member of the Army Acquisition Corps and holds an advanced Defense Acquisition Workforce Improvement Act certification in Program Management, a practitioner-level certification in Engineering and Technical Management, and a foundational-level certification in Contracting.