Image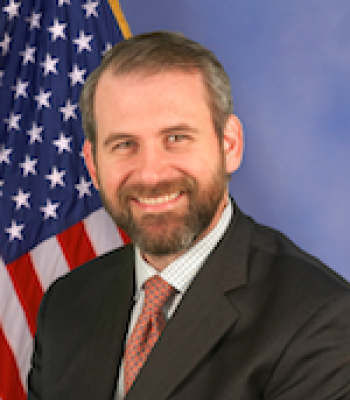 Mr. Andy Strand has served as the Product Lead, Allied Information Technology (AIT) since the standup of the program on Oct. 4, 2017. Previously known as International Programs Division (IPD), AIT is responsible for a global security cooperation and assistance portfolio, which includes foreign military sales, defense trade and arms transfers, defense institution building, international education and training and various other building partner capacity programs. Previously, Mr. Strand served as the chief for IPD.
Mr. Stand previously served as Logistics Automation Division Chief, U.S. Forces Afghanistan, which included work with Task Force 2010 and the Defense Advanced Research Projects Agency. His other key assignments include PEO EIS Liaison Officer (LNO) to Southwest Asia and Automated Movement and Identification Solutions LNO to various combatant commands.
Mr. Strand holds a Bachelor of Arts in history from the Citadel. He is certified at the highest acquisition professional level in both Program Management and Information Technology career fields, and at other levels in Life Cycle Logistics. He also holds high level certifications from the Defense Institute of Security Cooperation Studies. His awards and recognitions include the Commander's Award for Civilian Service and various civilian service and campaign medals for work in Afghanistan. Mr. Strand has twice been nominated for the Assistant Secretary of the Army (Acquisition, Logistics and Technology) Agency Acquisition Executive Excellence in Leadership Award and once as a Department of Defense Rising Star.